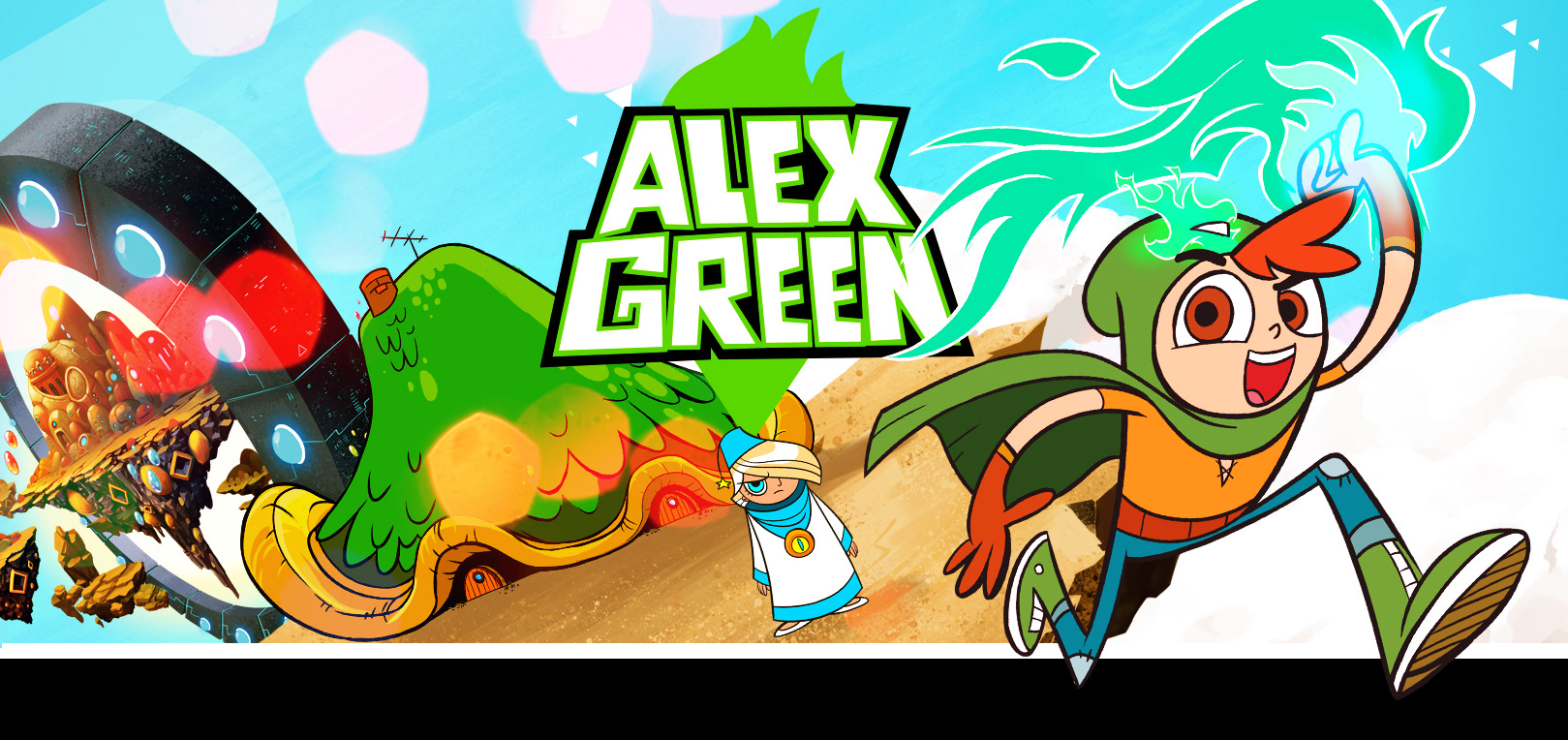 Alex Green

is a comic book of adventure and drama where we follow the epic saga of Alex, a 13 year old boy who wants to become a magician, but have dyslexia, making the reading of ancient scrolls and super books not an option. 
The publication addresses in a simple way problems that affect children and adults, the search for a dream and the frustration of not being able to adapt to the rules. In this 64-page black and white volume, we follow the trajectory of the protagonist who, with the unconditional support of his parents, seeks incessantly for his own way in the world of magic, overcoming challenge after challenge. 
Alex Green is based in an animation series project created by Anderson Almeida currently in developed by Moonshot Pictures.